We designed this course to be driven by you.
We will touch on many different approaches. We will provide you with:
• Interesting information, knowledge and new skills
• Activities to reflect in what you have learned
• Videos to support with your learning
• We will provide you with regular daily 1:1 discussions and facilitation from your tutor
• Links to great resources on the internet
• Discussion boards online to share your views
• An opportunity to set your own goals personal to you.
We hope this course serves to develop a community of practice allowing us to share ideas, support each other, and build libraries of shared resources.
How to work through this course
We know many of you are under time pressure, and we want the course to fit alongside your day-to-day routines. During this difficult time in isolation we are providing some light relief and work you can do at home to feel more optimistic about the future.
We are following a task-based approach, with the majority of stated learning time (this course is described as 20 hours per week).
Each week you're invited to take what you've been discussing up to that point, choose the parts which are most relevant and useful to you, and apply it in your life. You will have a chance discuss the course with your personal Tutor to reflect on what went well and what didn't, and share feedback and ways of moving forward.
We hope in week 2 you will build on what you started in week 1, growing in confidence as you develop insights and skills.

How it works
• Your tutor will ask you to read and consider some online materials. These will prompt you to think about the topics
• You will discuss the topics with your tutor 1:1 after you have reflected on the content
• You will make a record of what you have discovered and how you can apply this to your own life
You will need
• Access to a computer
• Access to our online resources
• A telephone we can call you on.
Questions and support
Each week, the Be Positive team will be online to get involved in the comments and discussions, but please do take the time to read and respond to your fellow learners.
You can email your tutor at any time as often as you need and we will provide a weekly phone service open 9:30 – 3:00
We also have a comment sections where you can share your thoughts with other learners on the course
Course outline
Aim
To learn about what makes us happy and how to feel more positive in unprecedented times of worry and stress.
Objectives
To learn how to recognise what happiness really is and how to find it
How to find new interests based on your personality and character strengths
How mindset will change the way you live your life and achieve your greatest goals
How to live in a world of 'flow' where life seems to be working with and not against you
How to use affirmations to transform the way your mind thinks
How to plan a career – both in personal and work life
You will
Be able to recognise and list your top 5 strengths
Be able to define the types of happiness we can strive to achieve
Be able to set new goals and career aspirations
Be able to define and understand different types of mindset
Be able to use and identify over 20 affirmations.
How are we Funded?
We are funded by the ESFA (Education, Skills Funding Agency)
Learning agreement
By enrolling, I certify that all the information is true and accurate to the best of my knowledge. Unless otherwise stated, I have been a resident of the UK/EU/EEA for a minimum of 3 years. I have received sufficient information on the choice of course (s) and am satisfied that the course (s) listed above meet (s) my requirements. I understand that I am also signing up to subsequent transfers, as deemed academically appropriate to achieve my learning goals. These changes will constitute part of this learning agreement. I agree to adhere to the expectations below:
• Complete all forms
• Follow health and safety procedures
• Arrive on time and attend all sessions
• Take responsibility for my own learning
• Accept the conditions of our equal opportunities policy
• Be considerate of others and treat everyone with courtesy and respect
• Complete the follow up progression telephone survey after my course has completed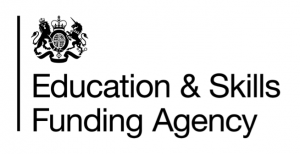 Induction

An overview of the course and health and safety

Happiness

Unit 1 What is Happiness?

Mindset

Unit 2 - What is Mindset

Affirmations and the Subconscious

Unit 3 - Affirmations and the affect on subconscious behaviour

Career Choice

Unit 4 -Finding a Direction with purpose and meaning

CV Writing

Unit 5 - Learning how to create the most advanced CV

Interview skills

Unit 6 - How to prepare for an interview

Resources and Support

Some resources provided by your tutor